Unique, pure and natural products
ALOE VERA AND OLIVE OIL
Our products are made with organic aloe vera and olive oil. Over the years, at Verdeaurora we have perfected this combination to create the highest quality solutions to care for you and your loved ones.
PURE
"Look deep into nature and then you will understand everything better"
Albert Einstein
18,00

€
Perfect for a cellular regeneration of the skin due to burns, irritations and pitting. It is recommended to apply it on wet skin after the shower, waiting for the affected part to absorb it to begin with their recovery.
48,00

€
Thanks to its high content in pure organic aloe vera is ideal to combat all the problems that affect the internal body: from digestive disorders to allergies. With only 20 ml fasting, the immune system is strengthened, cleaning and rejuvenating from the inside.
25,00

€
Thanks to its high content in pure organic aloe vera is ideal to combat all the problems that affect the internal body: from digestive disorders to allergies. With only 20 ml fasting, the immune system is strengthened, cleaning and rejuvenating from the inside.
FACIAL CARE
"Your life is reflected in your face and you should be proud of it"
Lauren Bacall
40,00

€
Facial cream with 3 in 1 formula: suitable as day cream, night cream and eye contour. Its composition of aloe vera, olive oil, hibiscus, wheat germ, sweet almond oil, apricot kernel oil and argan oil makes it act from the inside of the skin. All of organic farming.
BODY CARE
"The secret to good health is for the body to shake and for the mind to rest"
Vicent Voiture
12,00

€
All the properties of olive oil and aloe vera BIO in a specialized cream for hand care.
WELLNESS
"Health is real wealth and not gold and silver pieces"
Mahatma Gandhi
10,00

€
Help yourself to better sleep and enjoy a good rest thanks to aromatherapy. Just put the Dream Care inside the pillow case or on the bedside table and relax with the smell of its natural herbs, such as lemon balm (melissa) and lavender.
18,00

€
Relieves pain instantly. Composed of plants of ecological culture like the mint and the camphor tree, that contribute a pleasant sensation of cold-heat. Along with aloe, arnica montana and rosemary, they allow to reach pain and act as a natural and anti-inflammatory anesthetic. Giving a pleasant sensation of softness and hydration that comes from extra virgin olive oil. Easy to apply thanks to its roll-on format.
28,00

€
Highly concentrated and with multiple applications. Muscle relaxer, for contractures, bumps, insect bites and many other situations.
An essential, natural product for everyday use by the whole family.
ALIMENTARY
"Optimal nutrition is the medicine of tomorrow."
Dr. Linus Pauling
7,00

€
Olives from organic farming, harvested in a traditional way from our crops in Fuerteventura.
They are preserved only in water and salt, and are vacuum packed, thus maintaining all their properties.
The Hojiblanca and Picual varieties provide a natural and intense flavour, so they are perfect for accompanying any dish, or simply for savouring them, as we do.
SPECIAL PACKS
"Sharing the passion of the other is the best way to get to know them"
Albert Spinosa
10,00

€

– 28,00

€
The Thermal Pack is composed of three high quality ecological products that moisturize the skin and produce an anti-aging effect with refinement thanks to their properties that manage to recover the elasticity and firmness of the skin.
These three products refresh, moisturize and relax providing you with well-being in your body.
12,00

€

– 40,00

€
The Take Care Pack is made up of organic aloe vera and olive oil products, ideal for taking care of your skin and hair. It cleans, firms and moisturizes in the most natural way.
Add these products to the cart and you will get a special discount.
18,00

€

– 28,00

€
The Wellness Pack consists of three natural organic products that benefit the body's health thanks to their natural properties.
"The excellence of a gift lies in its desirability and not in its value."

Charles Dudley Warner

50,00

€

– 400,00

€
Give the gift of health. Gift card for organic, pure and natural products.
Surprise your family and friends with this exclusive card.
They can purchase Verdeaurora products using the gift card in our online store.
Testimonios de clientes
Magníficos productos. Ofrecen un aceite de oliva único, obtenido de manera totalmente artesanal a partir de cosechas biológicas, al igual que su aloe vera. Oliver.
Si quieres comprar productos de aloe, sin duda, es uno de los referentes de la isla. Agradable visita. Muy buen trato por parte de los trabajadores. David.
Hermoso lugar, excelentes productos, producción de cosméticos orgánicos a base de aloe y más. Dueño muy atento y amable, precios justos, felicitaciones !!! Luigi D.
Los cosméticos son de muy buena calidad y están hechos con producción local. Chandara.
Un lugar hermoso llevado por una gente maravillosa! Todos sus productos son de una calidad excelente! 100% recomendable! Iñaki M.
Bio-farm muy bonita de ver, exquisito trato y muy buenos productos. Una gran parada en el camino. Alex B.
Productos de altisima calidad, genial servicio y un lugar que enamora. Todo gestionado por un grandisimo equipo con una calidad humana excepcional. 100% recomendable. Los ciclistas son muy buen recibidos. José D.
ALOE VERA & OLIVE OIL
Our products have these natural assets from organic farming
ALOE VERA & OLIVE OIL
Our care products have the quality of having in their formulation the powerful combo that Aloe vera and olive oil entail. For years since Verdeaurora this combination has been perfected to create solutions that provide the ideal regeneration and hydration to our skin and hair.
Olive oil, meanwhile, has a high capacity to repair damaged skin tissues, thus helping to treat many skin pathologies. It is highly recommended to heal wounds, marks or scars.
In addition, due to its high content of natural fatty acids and its contribution of vitamins E and K, olive oil is a great alternative to fight against premature aging, allowing it to maintain the natural elasticity of the skin and make it look soft.
Aloe vera has positioned itself over the years as an essential ally for health and care thanks to its well-known content in vitamins A, C, E, as well as multiple vitamins from family B. It stands out, among its composition, B12, since it is one of the few plants that has this vitamin among its properties.
These components, together with folic acid and choline, crown Aloe vera as a 'super plant'. Its properties provide almost infinite benefits that we can take advantage of.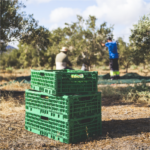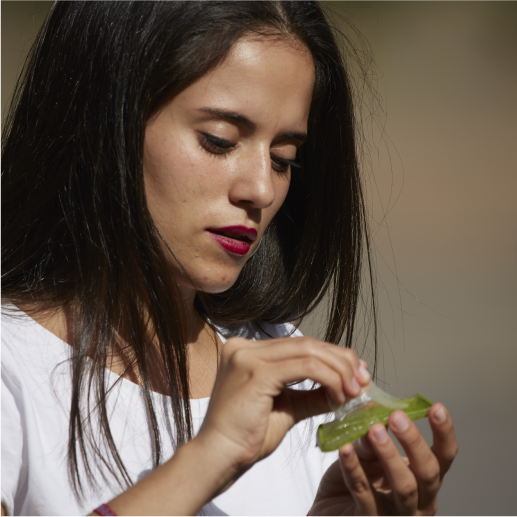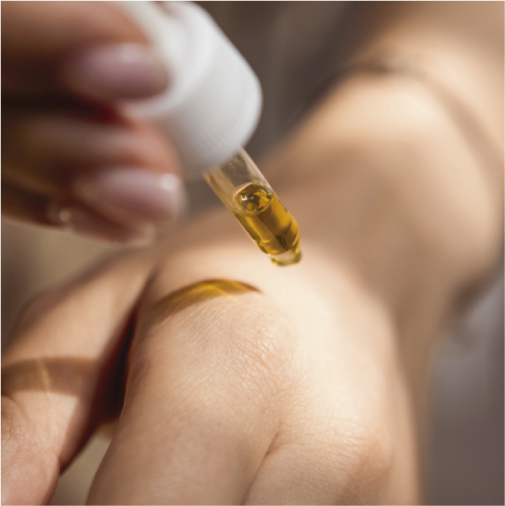 Do you have any doubt? We help you.
We are always at your disposal to help you in the purchase process, answer your questions about the products or shipping. Access our frequently asked questions page.