Fuerteventura is always a good vacation destination whether for relaxing, family trip or sports getaway. However, the winter season makes it even more special, which is why in this blog entry we bring you 5 reasons why you should come to Fuerteventura in winter. These point make a difference from other dates to visit the island that we have told you about in prior entries. We can already tell you that it is a unique and magical time.
5 reasons to come to Fuerteventura in winter
1.It is low season and thus lodging prices are lower.
Despite the fact that the weather is good almost all year round, what our experience tells us is that in winter the occupancy of our houses is usually lower and this causes prices to drop during this period. This is a great opportunity to come and enjoy a vacation or getaway and benefit from being in the middle of paradise at unique prices.
2. Fuerteventura has year-round sunny, pleasant weather
One thing that sets it apart from any other destination is clearly the climate. On this Majorero island we have a spectacular climate 365 days a year with temperatures between 20 and 26ºC. Can you imagine preparing a suitcase with bikinis when the normal thing would be to fill it with coats? Although be careful, it is always good to bring a light coat since at night it gets quite chilly.
3. You can come and visit our Fuerteventura Aloe Vera to see them in Flower which are a true wonder
If you come to the island during this period, one thing you cannot miss are our Aloe Vera fields in bloom as they are a spectacle that must be seen no matter what. One of the periodic blooming of this plant coincides exactly with the months of January, February and March. If you have scheduled your trip during these dates, come visit our Aloe Vera farm in Fuerteventura and take a walk through these flowering fields. A yellow blanket of flowers will be part of your best photos.
And if you want to know us a little more, you can book an experience with us to learn more about the culture, tradition and history of this Island.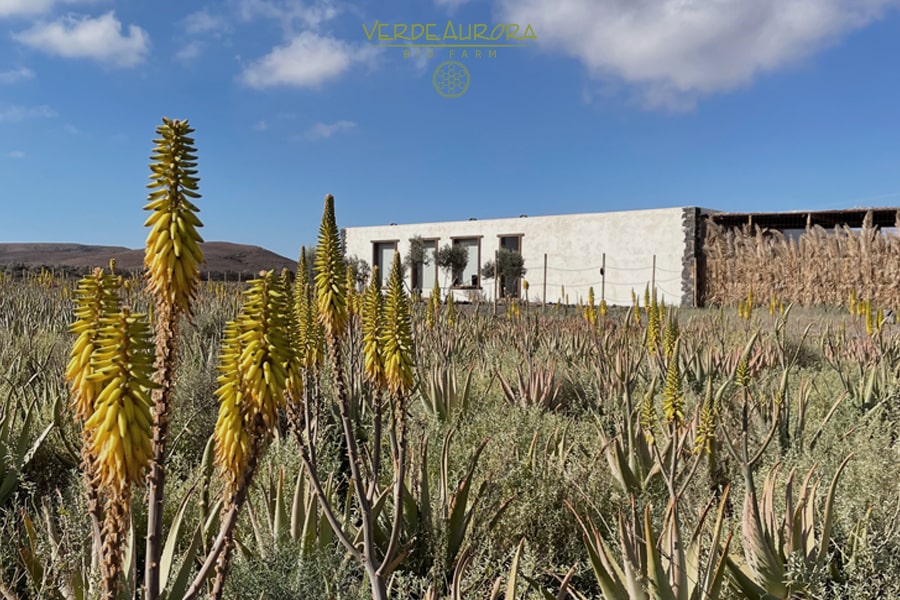 4. Infinte beaches just for you.
Being such a large island, Fuerteventura is very diverse depending on the area you are going to visit and that also happens with its beaches. On this island, you can find everything from fine sand beaches and the whitest sand you can imagine, like the ones you will find to the right of the Tostón lighthouse located in the north, to beaches with large cliffs that hide small wild coves on the west side. Also, rocky or black sand beaches can be found along the east face as well as small lagoons formed in the south of the island. You can enjoy all this especially this season, because the beaches will not be so crowded with people and you will live a unique experience walking along these seascapes that will leave you breathless.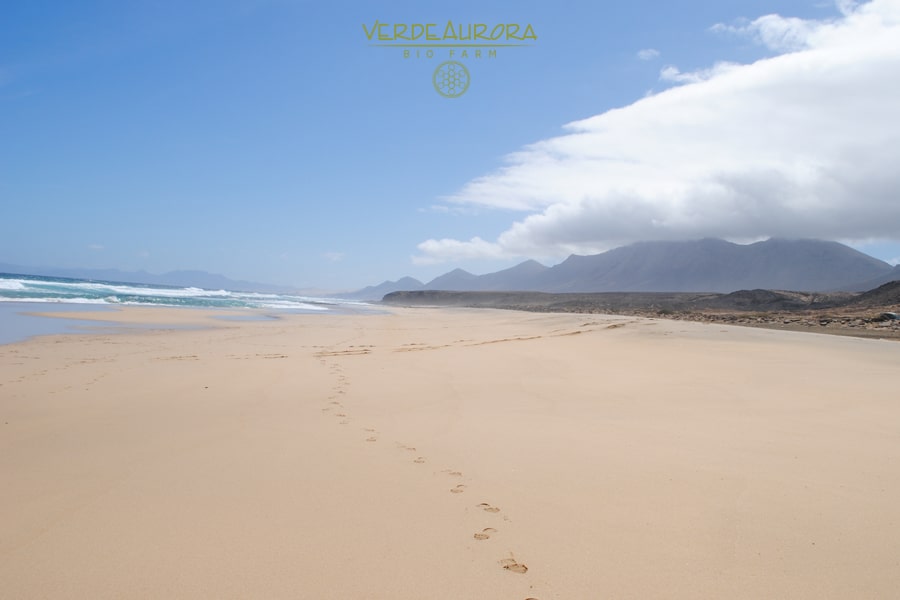 5. It's the season with the least wind.
When tourists from all over the world set foot on Fuerteventura for the first time, they always tend to make sense of the island's name because of the accompanying winds. Despite the fact that this name comes for different reasons, one tends to think of "Strong Winds" and there is no doubt that this is a windy island. Due to this, Fuerteventura is the destination chosen by many athletes who come looking for water sports such as surfing. However, this island also has seasons when there is less wind and one coincides with the winter months. So if you are looking for relaxing days to lie on the beach and sunbathe, this season is your best option.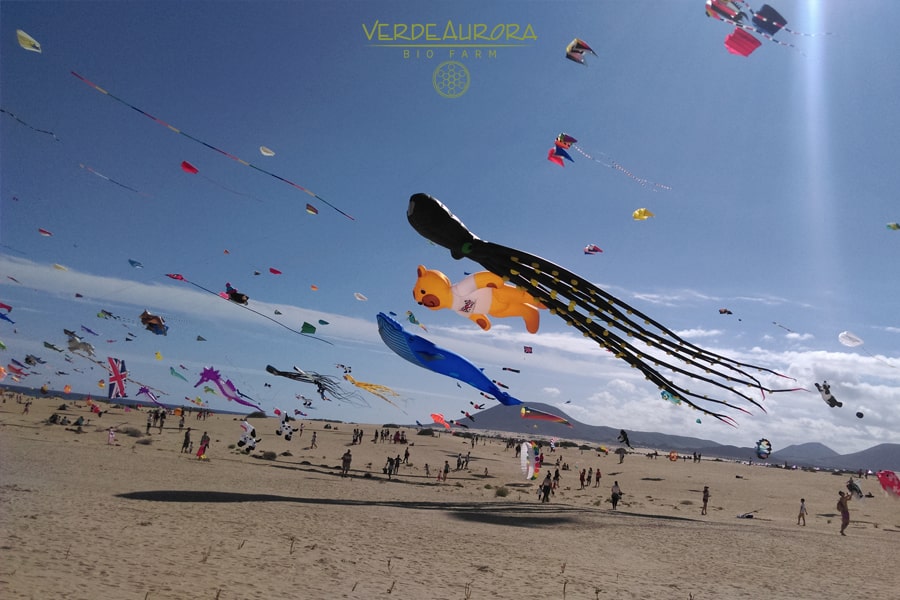 Fuerteventura will never disappoint you, whatever date you choose, but if you have the opportunity to come in winter, it will undoubtedly be a time when you can enjoy the island in a different way. From the moment you set foot on this island, you will realize that as you spend more time in Fuerteventura, feelings of peace, tranquility, energy, balance and spirituality will awaken in you that you will want to come whenever you can. At Verdeaurora Bio Farm, we are waiting for you with open doors to show you this island from within.